Student Housing
We are no longer accepting applications for student housing. Housing is full for summer 2022 and fall/spring 2022-2023.



Hello! Welcome to SUU's #1 off-campus Housing Finder.
We can help you find quality, affordable student housing next to campus.

CURRENT RESIDENTS: Applications are being accepted from January 15 - January 31. Please use the application below and indicate whether you are wanting to stay for the summer as well as next school year.
NEW RESIDENTS: New application will start being accepted February 1st on a first come first serve basis. Please use the application below and submit along with your $300 security deposit.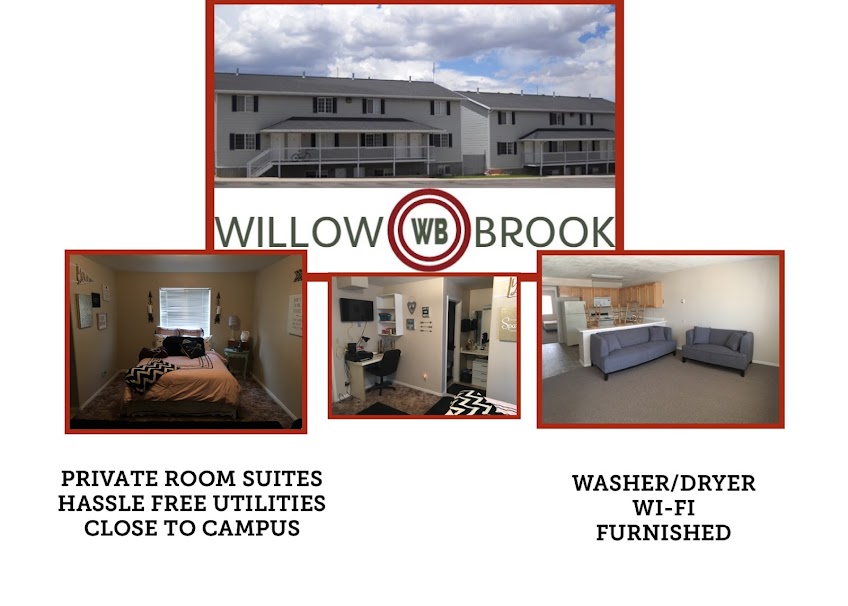 Willow Brook - 48 North Collegeway
For more information visit https://www.willowbrooksuu.com
Private Suites w/Queen Bed $1650 Per Semester / $175 Hassle Free Utilities
Shared Suites w/Twin Bed $950 Per Semester / $100 Hassle Free Utilities
*Ask about summer incentives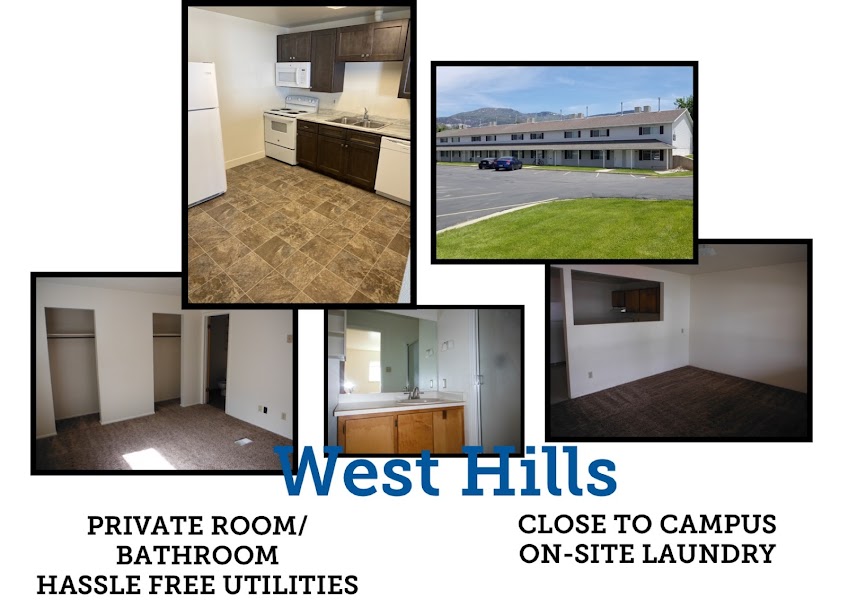 WEST HILLS - 49 South 1400 West
Private Suites w/Queen Bed $1625 Per Semester / $175 Hassle Free Utilties
*Ask about summer incentives
421 South 1275 West
Private Suites w/Queen Bed $1625 Per Semster/ $175 Hassle free utilities
*Ask about summer incentives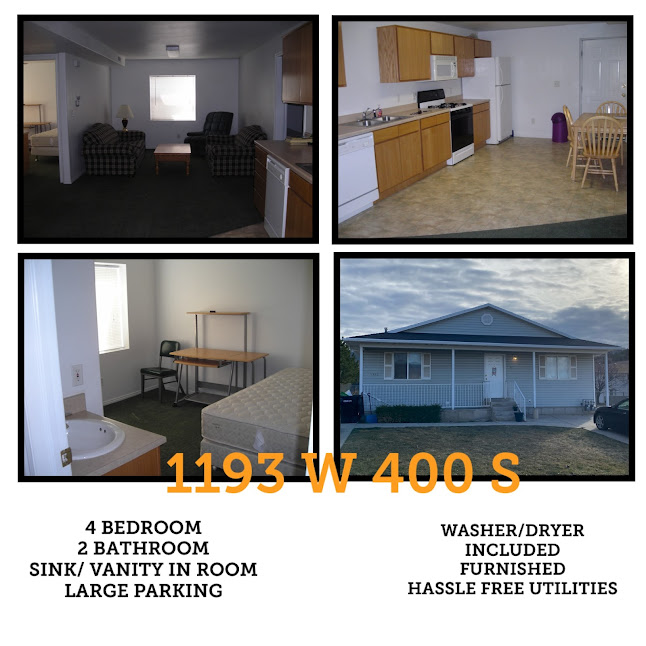 1193 WEST 400 SOUTH
Private Bedroom w/Twin Beds $1500 Per Semester / $150 Hassle Free Utilties
*Ask about summer incentives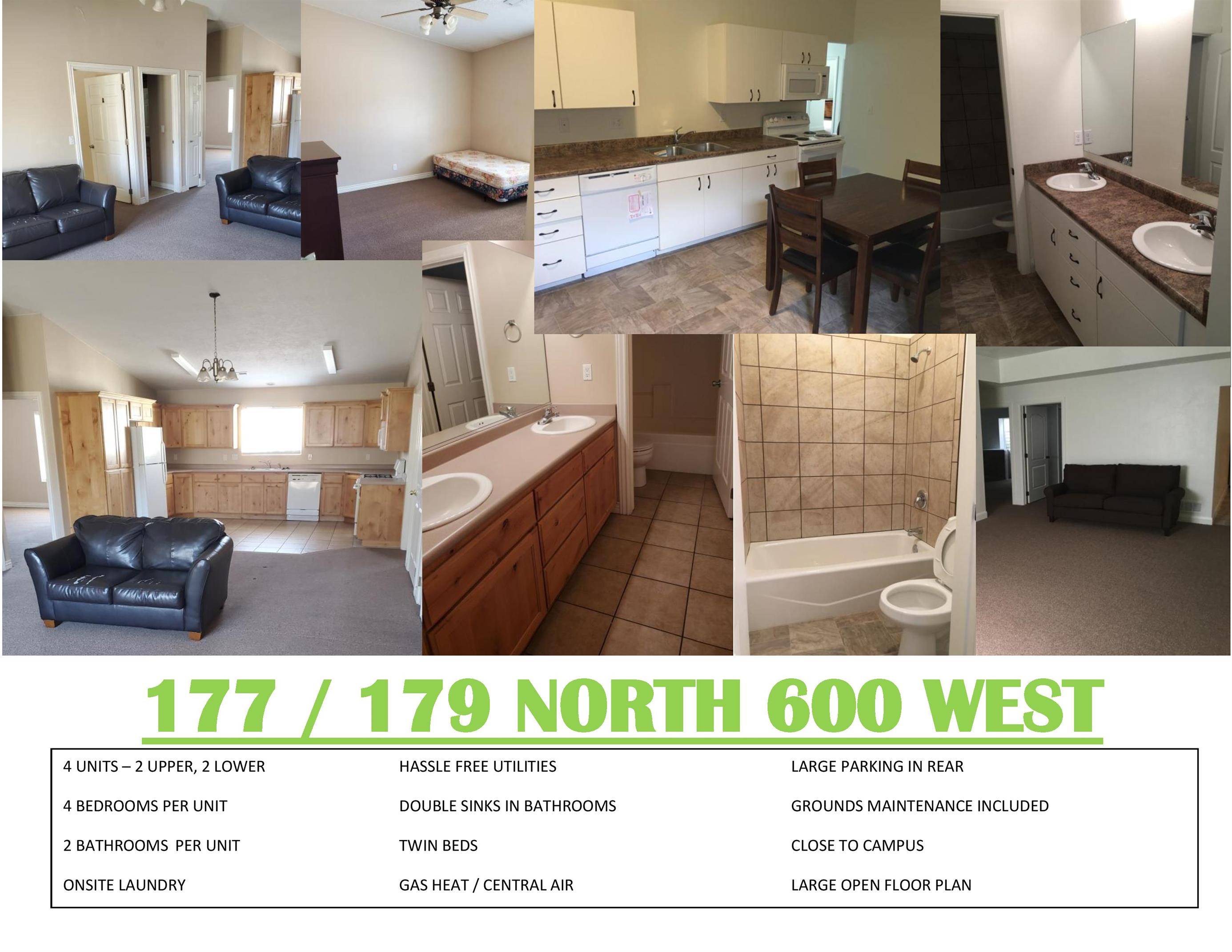 177 NORTH 600 WEST
Private Bedroom w/Twin Beds $1600 Per Semester / $150 Hassle Free Utilties
*Ask about summer incentives
86 NORTH 300 WEST
Private Bedroom w/Twin Beds $1400 / $1600 loft / $100 Hassle Free Utilities
*Ask about summer incentives​​​​​​​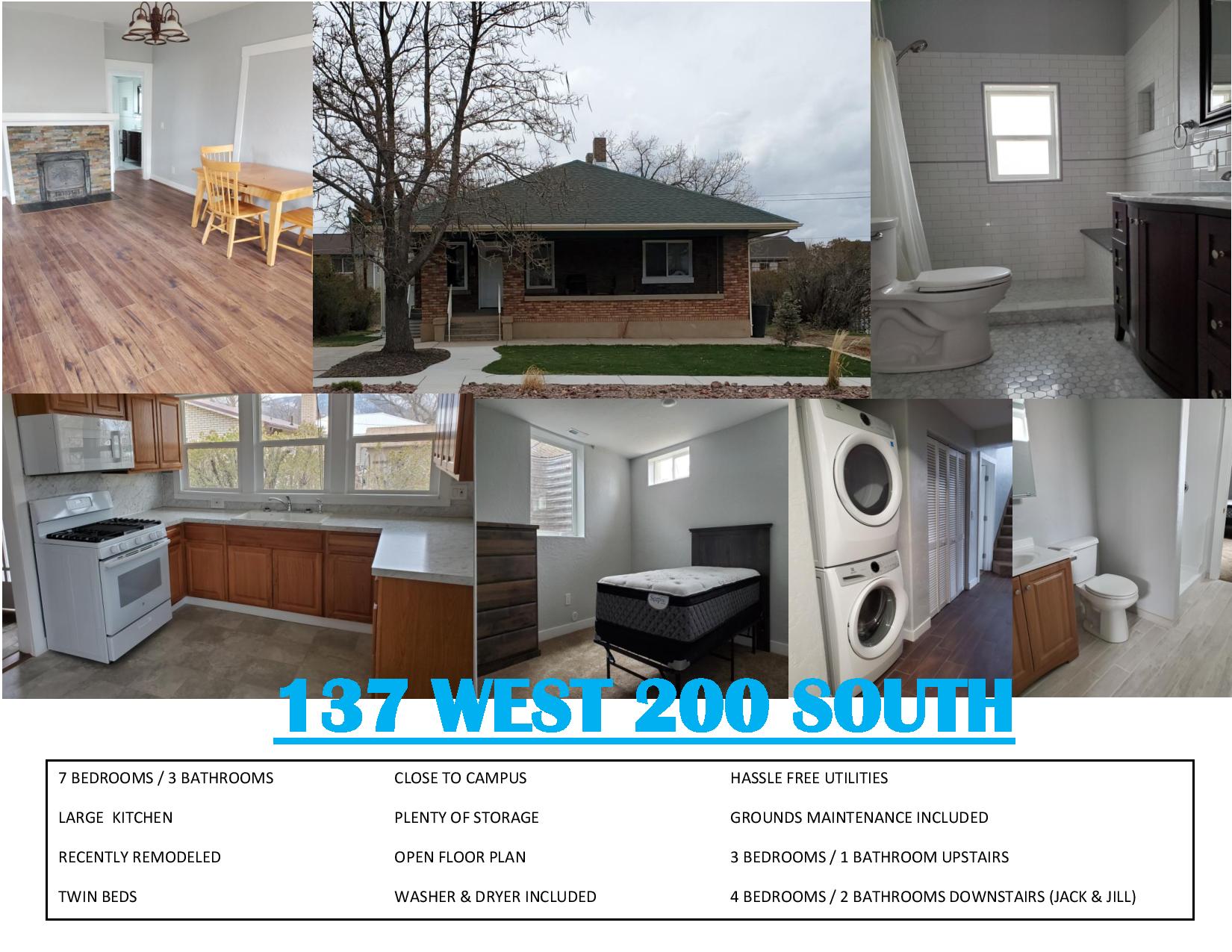 137 North 200 West
Private Bedroom w/Twin Beds $1550 / $100 Hassle Free Utilities
​​​​​​​*Ask about summer incentives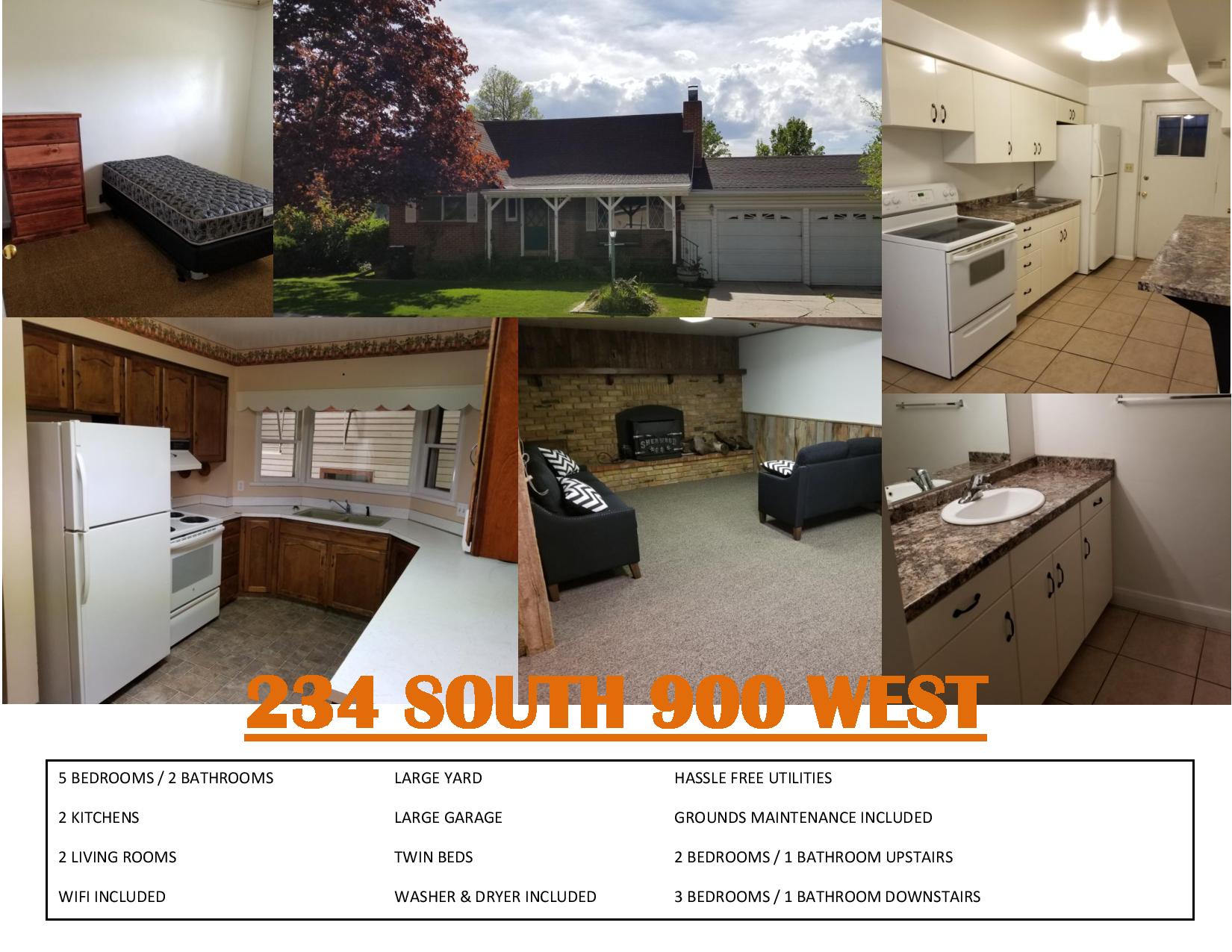 234 South 900 West
Private Bedroom w/Twin Beds $1500 / $100 Hassle Free Utilities
​​​​​​​*Ask about summer incentives